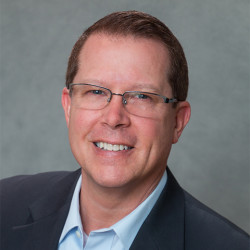 Bob Britz
Walnut Creek, CA
Proven Career Development, Resume Refining, Job Placement Strategies; There are 4 Sessions to the program ranging from 60 to 120 minutes.
An intuitive, process driven career coach, Bob Britz teaches individuals how to achieve personal and corporate success through honest assessment and inspired action plans. His keen ability to drill down to core relationships between people and business operations ignites innovation and improved behaviors that lead to personal growth and a career that lasts a lifetime.
Smoothly, seamlessly, Bob focuses on objectives on an individual's passion and purpose, understanding their behavior, creating a focused resume and getting the interview, to get clients back on track- in line with their original visions. Employing truth and honesty at every turn, he approaches success with optimism and resourcefulness, but also asks the hard questions: Is it time to re-tool and make a go of it? Are you content as a passenger or will you choose to drive progress for your own happiness and benefit?
Certified in Target Training International (TTI) DISC Assessment, Bob is attuned to issues that arise between diverse personalities and agendas; he works closely with teams to improve their collaboration and productivity, and he works with individuals to strengthen their effectiveness with customers and prospects. Counted among his many strengths are Bob's proven ability to help his clients hire key staff makes him a great referee in the hiring process.
Bob's business experience spans more than 25 years in a wide range of industries including finance, retail, healthcare, information technology, and professional services. He has held leadership positions as executive, director, and manager for strategic planning, sales, operations, and training development in small, mid-size, and large companies. The breadth of his education, training, experience, and access to industry resources positions Bob Britz as an expert in business operations, sales methodologies, and revenue generation as well as team building, acquisition and development.
"...Today's session was extremely rewarding. By analyzing my career assessments, I was given a great deal of insight to what jobs I would be happy doing. I now feel confident that I have a "niche" where I will be happy and successful working."
- Dean A.

Since 1985, Bob has also mentored more than 640 young men and women in early entrepreneurship through mentorship programs; and since 1999, he has been conducting career planning workshops for high school and college students, and adults. He has been recognized for his outstanding community service with five TTI Chairman's Awards and the prestigious 2008 ActionMAN Award.

---
Minimum: 60 Minutes
$262.50
---