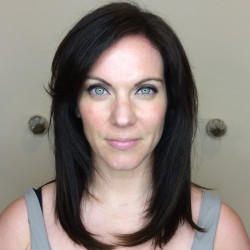 Alexis Contos
San Francisco, CA
Brand marketing, strategic guidance, positioning, networking, marketing advisory, marketing vendor evaluation and sourcing, creative placements, production support.
With over 13 years experience in the marketing industry - I've been fortunate to have unique opportunities to lead, inspire, build and rebuild some of the most influential, disruptive and innovative brands in the world.
Working in brand & marketing strategy, creative development and product innovation - I've navigated the toughest of waters, built and sustained key relationships, managed both large and small teams and led brand and marketing strategy across very competitive landscapes.
My next challenge is to use my expertise to help grow and shape the worlds most disruptive technology companies.
Experience includes:
- Full MarCom planning, management and implementation.
- Go to Market Planning & Strategy
- Technical/Developer product marketing
- Media and PR management
- Oversight of digital analytics, testing and optimization (both in app/product, site and overall marketing)
- Oversight of social media strategy, implementation and monitoring.
- Partnership and content marketing
Industry experience: B2B Technology, Mobile/E-Commerce Payments, Financial Services, Insurance (auto/home), Women's Fashion, CPG/Beverage, Automotive, and early stage/high growth technology startups
---
Minimum: 60 Minutes
$210.00
---