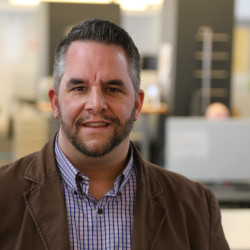 Anthony Onesto
New York, New York
Human Resources, StartUp, Recruiting, Strategy, HR Tech, Talent
Anthony Onesto is also a business leader with more than 18 years of strategy, product, recruiting, and human resources experience. Onesto is currently serving as GM Americas for SmartUp, a micro-learning, and peer to peer knowledge sharing solution that enables organizations to exponentially learn and share knowledge. Previously he served as Vice President for Razorfish, focused on global strategies for both technology and data science practices and led the creation of a new "innovation as a service" offering named Proto.
As the first head of human resources for FreshDirect, he took the company from 30+ employees to 2,000 within 5 years and to 20,000 orders per day. He has built many high growth startups in his career including, Zeta Interactive, Big Fuel which grew by 500% in two years and then exited to Publicis, plus VC-backed Savos and Solidstreaming.
Anthony is also an advisor to well funded and high growth startup technology companies Talentrackr, Namely, and Rolepoint, CSI Incubator, Makerspace NYC & BeVisible, who have collectively raised more than $100 million in venture capital.
Creator and executive producer of Ella the Engineer, a cartoon and comic book focused on encouraging young girls to pursue careers in the STEAM field and The Commuter Horror Show - a weekly comedic cartoon that illustrates the horror of daily commuting in New York City.
Anthony speaks and sits on panels at high-profile startup and HR conferences and events, where he speaks on the future of human capital including recruiting or talent marketing, workforce strategies, exponential growth, and culture.
Check out some of his thought leaders here on Snapchat - SnapChat - https://www.snapchat.com/add/anthonyone
---
Minimum: 30 Minutes
$105.00
---