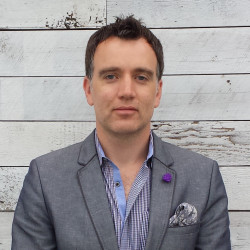 Ashley Heather
New York, New York
ecommerce, marketing, online marketing, branding, start-up investing, healthcare, retail, fashion, entrepreneurship, start-ups, business strategy
I am a Brit, who moved to NYC in 2001. New York has always been the global hub of entrepreneurial people so it was a natural place to move to after 8 years in London.
Over the past 15 years I have been on both sides of running and investing in start-ups across retail/entertainment/finance and healthcare. Mostly B2C, but some B2B. All the businesses had a digital/mobile first focus.
In addition, I have run a number of digital and marketing agencies helping large and small clients accelerate their business with innovative campaigns and technology. I have been involved in building and running 30+ ecommerce sites from start-ups to fortune 1000 companies.
Feel free to read my full experience on LinkedIn. www.linkedin.com/in/ashleyjheather
---
Minimum: 60 Minutes
$262.50
---