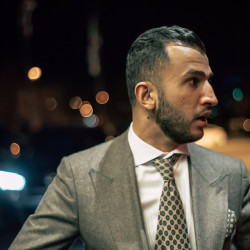 Atif Kazmi
New York, NY
Lifestyle consulting, brand development, digital strategy, social media strategy, marketing strategy, creative direction, content marketing.
I believe everyone has a story worth telling and I'm relentlessly passionate about helping others tell theirs. I love to connect with people that are passionate about their pursuits, just as I am.
And I've been fortunate enough to have taken my gift of storytelling and help drive engagement and business results for brands, big and small.
I founded Por Homme (porhomme.com, Complex Media Network), a contemporary men's lifestyle magazine, back in 2008. Our content spans from automotive and fashion to design and travel.
This avenue has allowed me help brands like Michael Kors and L'Oreal devise their social strategies, organic and paid. I've also worked with brands like BMW, McLaren, and Cadillac to create their social media content, infusing a lifestyle element into their feeds.
Looking forward to connecting!
---
---