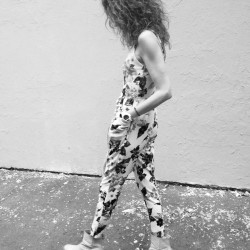 brigitte segura
NYC, NY
I'm a creative consultant | influencer in strategic business + brand development. With a background in design, what started as a portfolio turned into what is now FashionDailyMag | fdmloves: a curated au courant fashion zine and influencer source. For brand specific collaborations + in-house projects, my content management serves to curatively influence + aggregate topics on multiple online platforms. I also consult with brands and help train teams to continue/ implement social strategy.
I have been a "fashion expert" with GLG platform for 7+ years, and I was a Tumblr #FASHION editor from 2013-2015, curating fashion daily for the platform.
Sometimes I'm an ambassador for a brand, which combines influencing, managing, and living the brand. I mentor young creatives in design, styling, photography, and writing.