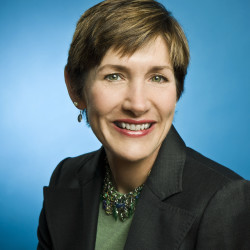 Cyndi Stivers
New York, NY
Facilitating stuck teams; finding a nontraditional menu of candidates for open jobs; coaching people on their own elevator pitches/resumes and identifying their superpowers.
Cyndi Stivers is a digital- and media-strategy consultant currently working as a senior advisor to Acumen and as director of the new TED Residency program. She also coaches startup entrepreneurs, and is developing projects focused on digital-media serendipity and the science of personal wellness.
Stivers began her career in newspapers, and has since shepherded media startups and reinvigorated venerable brands on nearly every platform, including magazines, television, radio, and online (where her experience extends back to the early '90s, when she launched Premiere magazine on CompuServe).
From 1995 to 2005, while in charge of North American operations for London-based Time Out Group Ltd., she led the creation of Time Out magazines, guidebooks, and websites for New York and Chicago. From 2008 to 2011, as managing editor of EW.com, she doubled the site's audience and garnered wide industry recognition. The EW Must List mobile app, timed to the launch of the Apple iPad, won a 2010 Advertising Age Media Vanguard Award.
For six years, Stivers taught a digital-magazine workshop at the Columbia University Graduate School of Journalism. She has served on the advisory boards of New York University's Center for Publishing and of Consumer Reports WebWatch, and was an active board member of the Magazine Publishers of America (MPA) and the American Society of Magazine Editors (ASME), of which she is a past president.
Stivers graduated from Barnard College (while working full-time as a reporter at the New York Post). She is a 10-year member of the Barnard Board of Trustees, chairing the committee on governance and nominations. In 2013, she received the college's Woman of Achievement Award.
---
Minimum: 60 Minutes
$315.00
---