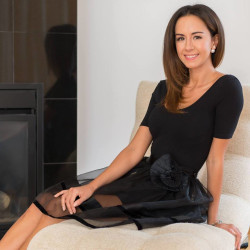 Francesca Kennedy
new york, ny
business plan development, pitching to investors, speaking engagement opportunities, pr plan, pitching to editors and vendors
I am a social entrepreneur and founder of Ix Style. I have given a TED talk at their HQ in Soho. I was a TED Resident.
I was a contestant on Project Runway: Fashion Startup and the judges got in a bidding war. Ultimately, 3 judges including Rebecca Minkoff (#1 accessories designer in the U.S.), Birchbox and Gary Wassner invested in Ix Style.
After discovering the once beautiful Lake Atitlan of Guatemala that I was baptized in and where my grandparents lived overrun with blue green algae in 2009 and a new generation of children collecting the contaminated water, I turned what NASA deemed one of the worst natural disasters to occur on the planet (as you could see the contamination from space) into action.
I launched a fashion company Ix Style that sells huaraches sandals, bags and jewelry made by Mayan artisans near Lake Atitlan.
Ix is the Mayan word for water. For every purchase, Ix donates to provide clean drinking water to children in Guatemala where my family is originally from.
Based in New York City, my designs have appeared in numerous publications including Vogue, Harper's Bazaar, InStyle, Financial Times, LA Times + dozens more.
Richard Branson was one of Ix Style's first customers. Academy Award winner Amanda Seyfried, actress Jamie Chung + fashion designer Rachel Roy are all customers and supporters of Ix Style.
I have co-designed styles with Gwyneth Paltrow for Goop & sold exclusive styles to J.Crew, Anthropologie, Gap, ShopBop, Holt Renfrew + hundreds of stores worldwide.
As a social entrepreneur, I speak at many conferences and universities.

---
Minimum: 30 Minutes
$52.50
---