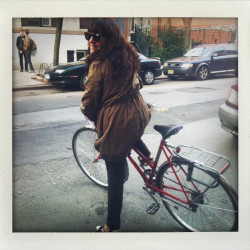 Karen Schaupeter
New York, NY
Creative/Photo Direction, Styling and Set Design, Interior Design, Project Management, Photography Production, Event Production, Curatorial Programming, Fine Art Printmaking, Publishing Direction, Graphic Design, Website Creative Direction.
Hello! Nice to meet you!
I offer an extensive palette of creative services such as Creative/Photo Direction, Styling and Set Design and Project Management. I have Bachelors Degree in The Practice of Art from the University of California, Berkeley, and 17 years experience in photography production, event production, curatorial programming, and special printing and publishing direction and management. I am a dedicated and valuable resource for clients and brands to create unique and engaging experiences, content, and advertising. I am currently collaborating with clients worldwide.
In 2009 I founded Ed. Varie, an art gallery, publisher and creative space in Manhattan. As the creative director and curator I have established a unique brand of programming that is based on the exploration new concepts, and allows artists to take unprecedented risks in their practice. Ed. Varie exhibits artists in various stages of their careers, concentrating on emerging and underrepresented artists; as well as never before seen bodies of work from mid-career or established artists. Ed. Varie also maintains a finely curated bookshop and library dedicated to limited edition artist printed publications, editions and special objects. Ed. Varie publishes book on occasion for artists and other special interest projects.
---
Minimum: 30 Minutes
$52.50
---