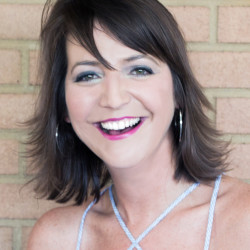 Kate Atwood
Atlanta, Georgia
Non-profits, Strategic Planning, Year 1 Planning, Branding, Marketing, PR, Founders, Succession Planning
Non-profit Founder - Former Corporate Foundation Executive - Civic Entrepreneur. Public Speaking. Branding. Leadership. Social Impact. Founder transition.
Kate was 12 years old when her mother passed away after a long and courageous battle with breast cancer. Ten years later she founded Kate's Club, a nationally-acclaimed not-for-profit organization that provides support to children and teens facing life after the death of a parent or sibling.
Recognizing first-hand the importance of support after such a life changing event, Kate's vision was to build a place for grieving children to have fun, develop friendships, and learn to cope with their loss. What started in the summer of 2003 at a bowling alley with just eight kids is today an organization that has served thousands of children and their families through year-round social and emotional support programs. Her first book, entitled "A Healing Place: Help Your Child Find Hope and Happiness after the Loss of a Loved One" was released by Penguin Books.
Following a successful founder transition in 2010, Kate went on to serve as the Executive Director of the Arby's Foundation. While at the helm of the Arby's Foundation, Kate refocused its efforts on a new strategic mission that more closely aligned with the Arby's brand and helped the organization contribute more than $18 million to ending childhood hunger in the United States.
Today, Kate serves as the Executive Director of ChooseATL an initiative launched out of the Metro Atlanta Chamber of Commerce to attract and retain top talent to the metro. In this newly created role, Kate is responsible for building an innovative and impactful platform that showcases Atlanta to the next generation, to ensure economic growth and viability for the region.
Kate has been featured in People Magazine, Real Simple Magazine, and has had appearances on the Today Show, the Meredith Vieira Show, CNN, and ABC-TV's The View. She was recognized in the Atlanta Business Chronicle's feature "Up and Comers: Top 40 under 40", and was honored by Georgia Trend Magazine as one of Georgia's "40 under 40." In 2013, she was named to GOOD Magazine's global "GOOD 100" list for her commitment to helping others.
Kate has been featured in six books as a thought-leader on personal giving and social entrepreneurship.

---
Minimum: 30 Minutes
$78.75
---