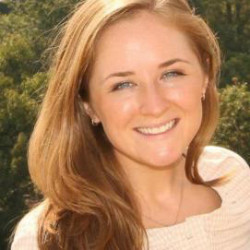 Katie Shea
New York, NY
marketing strategy, budgeting, dashboard creation, KPI tracking, partnerships, Salesfore, Pardot, AdWords, AdRoll, Facebook, digital advertising, email marketing, influencer / affiliate marketing, product development, SaaS, eCommerce, subscription commerce, marketplaces, angel investing, fundraising, investor deck creation
Katie is a serial entrepreneur, angel investor & startup advisor/consultant passionate about connecting great people and building great companies.
She is a marketing & growth consultant to multiple startups including Slate (daily home cleaning) Negotiatus (SMB vendor consolidation), EVRYTHNG (enterprise IoT software platform) & Bond (handwriting robotics).
Recent investments include Felix Gray (glasses that cancel negative impact of staring @ monitors all day), Compass (web design marketplace), SimpleContacts (contact lens ordering w/o the doctor's visits), Unitive (HR software that combats hiring biases), and Bombas (give one, get one athleisure socks).

Previously, Katie ran marketing, PR & communications at OrderGroove - a subscription commerce software platform used by retail brands including Walmart, CVS & L'Oreal - through their Series B fundraise.

Katie started her career by co-founding a manufacturing company from her NYU dorm that was acquired in 2012. The company's best-selling brand - CitySlips - was sold at Neiman Marcus, Macy's, The Shopping Channel, ShopNBC & more.
Katie is the Founder & President of The Strategic Exchange, an Empact100 White House honoree, and a BusinessWeek Top 25 Under 25 Entrepreneur. She has been featured on Fox News, New York Daily News, CNN, Forbes, Cosmopolitan, Entrepreneur Magazine & more.
---
Minimum: 30 Minutes
$105.00
---