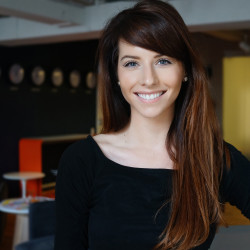 Kelly Behrend
Brooklyn, NY
Strategic Planning / Product Roadmapping / Pitch Decks / Business Development / Partnerships / Fundraising / Corporate Responsibility / Sustainability / Philanthropy / Project Design and Implementation / Impact Assessment / Reporting
.
.
Tech + Social Good // Startup Advisor
Many organizations strive to do good. My mission is to make them great.
My passion is driving strategy for ambitious ideas that can create human empowerment, sustainable development, and economic prosperity. And I believe technology can play a huge role in getting us there. As a tech + social good strategist, I have a 10-year track record catalyzing triple bottom line impact for entrepreneurs, startups, companies, and nonprofits across 8 countries and multiple sectors.
Currently, I'm the Head of Impact Strategy at Speakable, a technology company that enables news readers to take action on the issues they care about. I'm also a Co-Founder of Enact Impact, a platform that connects nonprofits with consultants on-demand.
---
Minimum: 30 Minutes
$26.25
---