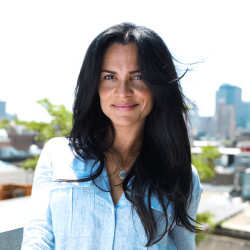 Mara Liz Meinhofer
New York, New York
Hi! I am a Financial Coach and I want to help you take control of your money.
As your Financial Coach l look at the emotional and practical aspects of money, build a financial plan that is in line with your unique situation, goals and values, and teach you how to manage your money smartly.
I inspire you, educate you, challenge you and give you the right tools so that you can get in control of your money.
~ Investing in a Coach is Investing in Yourself ~
MY COACHING APPROACH
I begin with a "Kick-Off" package that consists of four 60-minutes sessions. During the "Kick-Off" we will:
1. Review how you handle money
2. Understand what has been the driver of your financial decisions
3. Identify emotions that may have created obstacles to good financial habits
4. Get a clear picture of your financial situation and obligations
5. Establish specific financial goals in line with your needs, values, and priorities
6. Create a customized financial plan that is unique to you
At the end of the "Kick-Off," you will have a customized financial plan. The next step is to implement the plan, monitor it, and follow up. If you feel confident enough, you can do this on your own. If you want the support of your coach, we can provide further coaching options for you.
If you want to explore if financial coaching is for you, I invite you to an initial 20-minutes phone consultation at no charge. During this call, we will talk about your financial situation, the challenges you'd like to work with and discuss how I work with clients. It is also a great opportunity for both of us to see if my coaching style fits your needs.
---
Minimum: 60 Minutes
$157.50
---