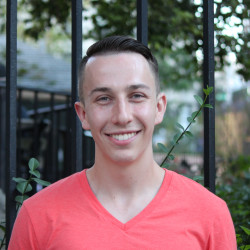 Mike MacCombie
New York, New York
"Fundraising", "Business Development", "Customer Acquisition", "Pitch Decks", "Branding", "Business plans", "Storytelling", "Community Building"
I am a social systems analyst and behavior scientist- in other words, I study how people make decisions, and how they operate within larger systems. Simply, I've learned how to get people to join in an ask- whether it is to be a customer, to invest, or to partner with a company.
I work in Venture Capital, and have advised startups on how to acquire customers, partnerships, and investment, with companies that have raised over $3M in seed investments and gotten into YC and other accelerators.
My specialties are in storytelling, positioning, acquisition strategy, and fundraising.
---
Minimum: 30 Minutes
$52.50
---