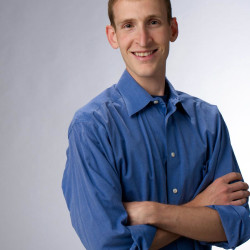 Ryan Frankel
Miami, Florida
Startups and Small Business Growth, Venture Capital, Business Development, M&A, Financing, Hiring, Go to Market Strategies, Partnerships, Entrepreneurship.
Ryan Frankel is formerly the CEO and Co-Founder of VerbalizeIt, a language translation platform for businesses which was acquired by Smartling in 2016. He is also the author of The Making of an Entrepreneur: Lessons From a Winding Journey Towards Entrepreneurship. In 2014, Ryan was named by Inc. Magazine as a Top 35 Under 35 entrepreneur.
He is an MBA graduate of The Wharton School of the University of Pennsylvania and an undergraduate alumnus of Haverford College where he studied Economics and Spanish and pitched for the varsity baseball team.
Prior to Wharton, Ryan was a financial analyst at Goldman Sachs in the Special Situations Group in New York City where he focused on middle market private equity transactions and the operational management of the portfolio companies.
He is also a recipient of the 2013 Class of 35 Top Travel Innovators and a frequent columnist in Forbes, Inc. Magazine, Wharton, and OPEN forum by American Express.
Ryan is an endurance enthusiast who has enjoyed competing in an Ironman triathlon and multiple marathons.
He lives in Miami, Florida with his beautiful wife and pair of running shoes.

---
Minimum: 30 Minutes
$91.87
---