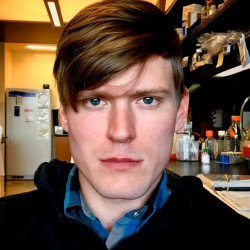 Thomas Packard
San Francisco, CA
I have a PhD in Immunology, and am currently a postdoctoral scholar at the Gladstone Institutes.
My current research focuses on HIV pathogenesis and latency. I have expertise in autoimmunity and inflammation.
I'm available at limited times to provide feedback and expert opinion on scientific study results, published or unpublished; and to advise on constructing experiments. I have consulted with biotech companies in the past regarding product design and provided expert technical feedback.
Please message me and we'll discuss if I can be of help to your project. Consultations are confidential. Please note that I will not provide comments on current unpublished research from my professional associations.