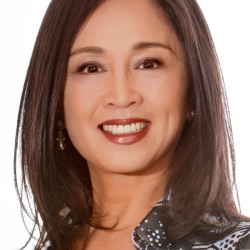 Helen Wang
Helen H. Wang is an award-winning author and expert on China's middle class.
Originally from China, Wang has lived in the U. S. for over twenty years. After finishing her masters degree at Stanford University, she joined at a prestigious think tank, Institute for the Future, in Menlo Park, California, and consulted for Fortune 500 companies including Apple Computer, Oracle, and Bank of America.
Wang then became an entrepreneur in Silicon Valley Internet start-ups. In 2004, she returned to Stanford University as a Reuters Fellow, developing technology solutions for underserved communities. She founded a social venture, e-Mobilizer, to help woman micro-entrepreneurs in developing countries using mobile phone to access online markets.
Wang's new book The Chinese Dream: The Rise of the World's Largest Middle Class and What It Means to You has won numerous awards. Wang has appeared on BBC World Television News, CNNMoney, NPR, been quoted by The Economist, the Wall Street Journal, and featured in San Jose Mercury News, China Daily, and other major media.
A Forbes contributing columnist and sought-after speaker, Wang now divides her time between consulting for companies doing business in China and helping non-profit organizations make a difference.