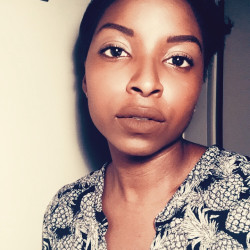 Taylor Yarbrough
NYC, NY
Singing, songwriting, photography, and poetry.
Timberlace was born Taylor Archelle Yarbrough to her mother Courtney Slater in New Orleans, Louisiana. To the credit of her mother, Taylor fell in love with music (especially vocal acrobats such as Anita Baker, Celine Dion, Whitney Houston, and Yolanda Adams) at an early age. Although her first love was music, Timberlace's first recognizable talent was writing. At the age of 25, she finally combined the two and released her first two singles, "In My Head" and "Such A Riot".

As a child, Timberlace attended various performing arts schools for theater and creative writing. She later attended Spelman College in Atlanta and earned a BA in Psychology. On December 23rd, Timberlace released a surprise EP entitled Dreamland, which features production by her cousin Zachary Graves, Moni Melody, and Chance Pike. Timberlace also produced two tracks on Dreamland: "Why, Travis?" and "Coming Down".

Some of Timberlace's favorite artists are Björk, Jill Scott, Amy Winehouse, Sia, Anita Baker, and James Blake. Her influences for the tracks on Dreamland were Conan Mockasin, Caribou, Azaelia Banks, Björk, M.I.A., and the 1991 animated film Little Nemo (which is sampled in the EP intro).

Fun Facts
- Timberlace resides in Harlem
- In 2009, she had the pleasure of meeting and sharing the stage with Prince at an intimate benefit concert in LA
- She shares her birthday with 3 other people in her family, including her mother, uncle, and niece
- Her other creative outlets include writing poetry, photography, and collecting art
- She currently serves as the Diversity & Inclusion Manager at the American Association of Advertising Agencies (4A's)

For more information on Timberlace and her work, please email her management team at timberlacemusic@gmail.com.
---
Minimum: 60 Minutes
$105.00
---