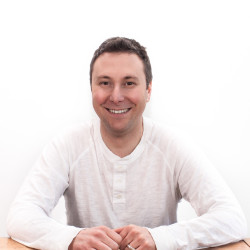 Zach Kaplan
Chicago, IL
Entrepreneurship, raising venture capital, managing teams, presentations, communicating your vision, product positioning.
Zach Kaplan is the founder and CEO of Inventables, the leader in 3D carving. He's raised $10M in venture capital for Inventables. A maker his whole life, he is on a mission to ignite digital manufacturing world wide and provide everyone with ambition a way to get started. Inventables flagship products Easel, Carvey, and X-Carve are used by a new wave of makers carving everything from circuit boards to skate boards. Named a "modern Leonardo" by the Museum of Science and Industry and a 40 under 40 by Crain's Chicago Business, his dream is to create a world with 3 million digital manufacturers that have raving fans, not just customers.
In addition to Inventables he is a venture partner at Corazon Capital and the co-founder of ORD Camp.

---
Minimum: 15 Minutes
$131.25
---